Maternity Photos in Glens Falls, NY
Capturing the beauty of your pregnancy
Let's capture the beauty of your pregnancy
Pregnancy is such a special time in a woman's life – the love you develop for your baby before they're even born, the emotional rollercoaster of highs and lows, the beautiful changes to your body as your baby grows.
Sometimes it can be hard to see the beauty in the moment. That's why I'm SO passionate about capturing this season of your life in a way that helps YOU to see the beauty that others can see.  From editing out things that make you self-conscious, to the posing and lighting, my goal is to make you feel as beautiful as you look.
The maternity Photo Process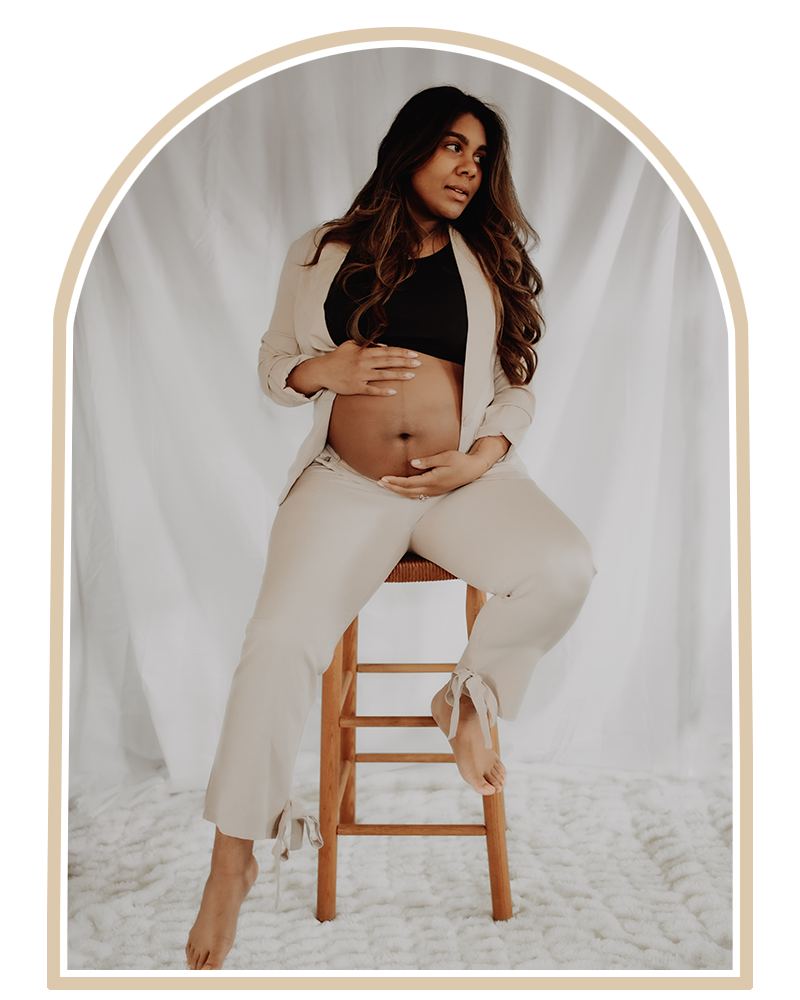 Every maternity session designed uniquely for you
Every session we do is planned & designed to be uniquely "you." That means choosing backgrounds, outfits, props, etc. that match your vibe & create photos that you will fall in love with.
Step 1: Schedule A Consult. We'll talk about what you're envisioning for your photos and go over details like scheduling & what to expect at your maternity session. If you don't have a vision for your photos, we can brainstorm together!
Step 2: We'll Schedule Your Maternity Session. On your planning call, we'll choose a date/time for your photos. We usually need at least 2 weeks to make sure we can bring the vision-board to life, and then we'll take stunning photos to capture your pregnancy.
Step 3: Come in for a Photo Reveal & Ordering Appointment. After we take your maternity photos, we'll schedule a photo reveal and ordering session to show you all of your maternity photos. At this meeting, you'll be able to choose the photos you'd like to purchase, including any prints, albums, or digital files.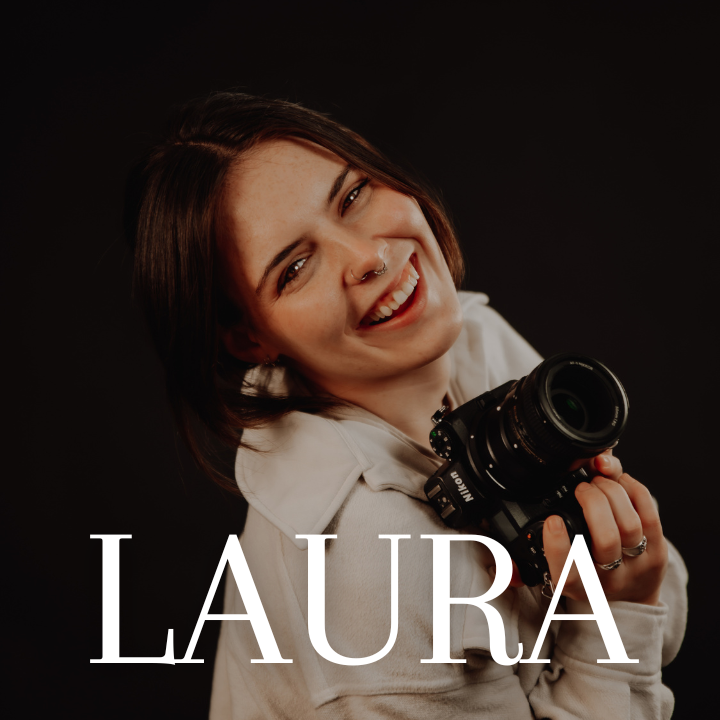 Laura Pinckard is a Glens Falls, NY based maternity photographer whose work has been published locally & internationally.
Clients comment all the time on how comfortable Laura made them feel in front of the camera. Getting your photos taken can be nerve-wracking, so Laura strives to make the entire process as laid back and stress-free as possible. 
About OUR maternity photo Studio
Our photography studio is located in Queensbury, NY, right next to the Glens Falls National Bank on Glen Street, about a minute northwest of Crandall Park. Our studio is designed specifically for Maternity and Newborn Photos, with a variety of backdrops, props, outfits, professional lighting, and a  comfortable, private space to have your photos taken.
Address: 704 Upper Glen St. Queensbury, NY 12804
Phone Number: (518)-338-3129
Email: booking@thepinckards.com
Book a maternity session:
Fill out this form, and we'll be in touch ASAP.